Opportunity for professional and personal development and networking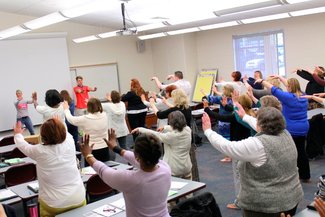 2018 General Meetings
Tuesday, Mar 6, 9:30am
Tuesday, May 15, 9:30am @ Burlington Emerg Svcs Trng Ctr,
Tuesday, Sept 18, 9:30am
Tuesday, Dec 4, 9:30am​
Unless otherwise noted, meetings are held from 9:30am-3pm at:
Middlesex Fire Academy 1001 Fire Academy Drive, Sayreville, NJ 08872​​
---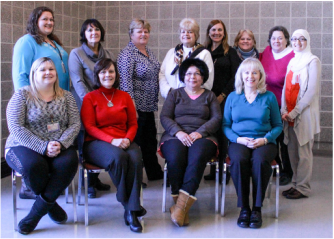 2018 Executive Meetings
Tuesday, January 9
Tuesday, April 17
Tuesday, July 31
Tuesday, October 16
Unless otherwise noted, meetings are held from 10am-2pm at:
Middlesex Fire Academy
---
---
2017 Meeting and Presentation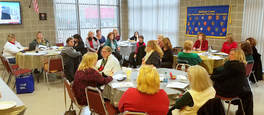 December 5, 2017 Meeting Agenda
Starting with Jenish Sudhakaran, a Population Assessment Coordinator, and Natalie Kratz, a Statistical Analyst, of the New Jersey Department of Health presented an update on policies, procedures and results of school immunization audits. The second group of speakers, Cierra Hart, BA and Ameshia E. White, BA, educated the Public Health Nursing community concerning Services Empowering Rights of Victims of Human Trafficking.
NJAPHNA presented the 2017 Public Health Partner of the Year Award to Colleen McKay Wharton, Program Manager of Rutgers School of Public Health, Center for Public Health Workforce Development. This award is in recognition of her collaboration with and positive impact on the Public Health Nursing community.
---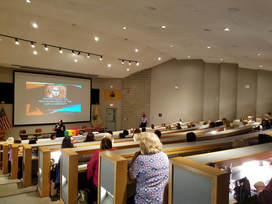 September 19, 2017: (13th NJ PHN summit)
"Expanding Your Cultural Responsiveness: Understanding the Healthcare Needs of the LGBT Community"
Topics and Presenters: Strategies for Reducing LGBT Health Disparities Jackie J. Baras, MSN, MBA, RN Quality Nurse Manager, Perioperative Services Chair - Promoting Respect Outreach Understanding and Dignity (PROUD).
​LGBT Heath Disparities: Assessing Practice and Policy in your Health Department Philip T. McCabe CSW, CAS, CDVC, DRCC Rutgers School of Public Health / Rutgers School of Nursing.
---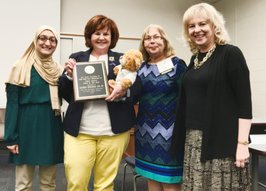 May 9, 2017: Celebrating National Nurses Week!
NJAPHNA's general meeting on Tuesday, May 9th started with the celebration of Nurses Week 2017. The morning's presentation included a series of wellness and relaxation techniques showcasing Thai Chi, Aromatherapy and Mindfulness/Soundfullness. A luncheon thanking New Jersey's Public Health Nurses for all they do followed. Loletha Johnson of the NJDOH provided information on NJDOH's new Zika program offering mothers who test positive with a follow up services after delivery. Kathryn Whitehead was awarded the 2017 NJAPHNA Public Health Nurse of the Year title. Business concluded with a general meeting at 1pm with updates from the executive committee and committee chairs. Happy Nurses Week 2017!!
---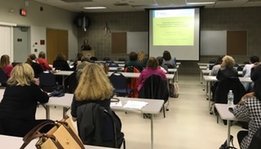 March 7, 2017:
Meeting Agenda
​Topic:
Public Health Law and Policy: Impact for NJ Public Health Nurses
Presenter:
Kerri McGowan Lowrey, J.D., M.P.H
NJAPHNA members: presentation slides can be found on the log-in page.
Great resource:
http://www.njleg.state.nj.us/
Reminder:
---